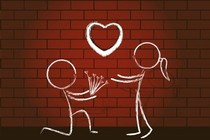 Valentine's Day Singouts
Say "I Love You" with a Singing Valentine, and leave your sweetheart speechless!
Singing Valentines are unforgettable Valentine's Day gifts - and surprisingly affordable!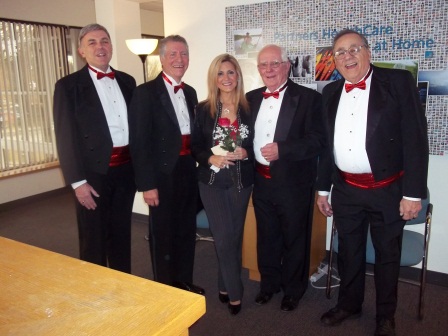 Imagine: from out of the blue, four men bearing flowers appear at your sweetheart's home or work place, saying....
"Suzanne, Raymond has something he'd like to tell you....."
....and out pours a sweet, tender love song in gentle close harmony.
That's the joy of Singing Valentines, an unforgettable Valentine's Day gift service from the Beverly Northshoremen.
Our Barbershop Quartet looks forward to joining you in your celebration!
For more information contact us at:
Phone: (866) 727-4988
E-Mail: northshoremen.chorus@gmail.com