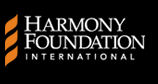 Listen To Us
E-Mail Us

Call Us
(866) 727-4988
Please show your support for the Northshoremen's growing family of businesses and community organizations by using their services the next time you have a chance and thank them for supporting the Northshoremen Chorus. By recognizing the importance of music and the arts in our lives, these organizations have taken an important leadership role in the communities we serve.

Links To Other Interesting Sites:

THIRD PARTY SITE DISCLAIMER

Important Information

Please be advised that on occasions when you leave The Northshoremen Barbershop Chorus website and enter a site that is not hosted or operated by us, you are no longer subject to, or under the protection of the privacy and security policies of our website. The Northshoremen Barbershop Chorus does not represent either the third party or you. We encourage you to read and evaluate the privacy and security policies of the site you enter which may be different than those of ours.