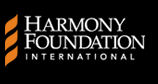 Listen To Us
E-Mail Us

Call Us
1 (866) 727-4988
The
"NORTHSHOREMEN"
presented their 70th Annual Show
A Salute To The Beatles!
on Saturday afternoon, May 19, 2018 at 2:00 PM
DANVERS HIGH SCHOOL
in Danvers, MA
This year's featured quartet was:
Greenlight
Since forming, they've won the 2017 Barbershop Harmony Society's Northeastern District Youth Quartet Championship. They have also competed on the International stage, placing a respectable 12th in their first appearance in the 2017 International Youth Barbershop Quartet Contest (QC). Most recently, they took home the silver medals in the 2017 Northeastern District Open Quartet Contest. As true barbershoppers, they love to meet new people, and better yet, sing with them!  
PLUS... the talents of
The Essex County 4 and Taken 4 Granite
And Our Award Winning Chorus... The Northshoremen!
If you weren't there... you missed a great show!
- Hope to see you there next year -