"The Ivy League"
"The Finest in Barbershop Entertainment"
.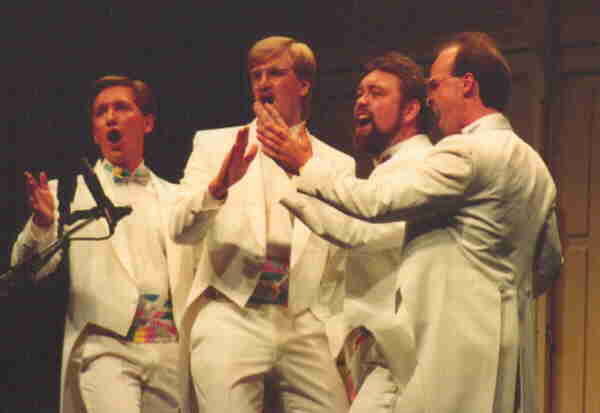 On stage in Kansas City '89




.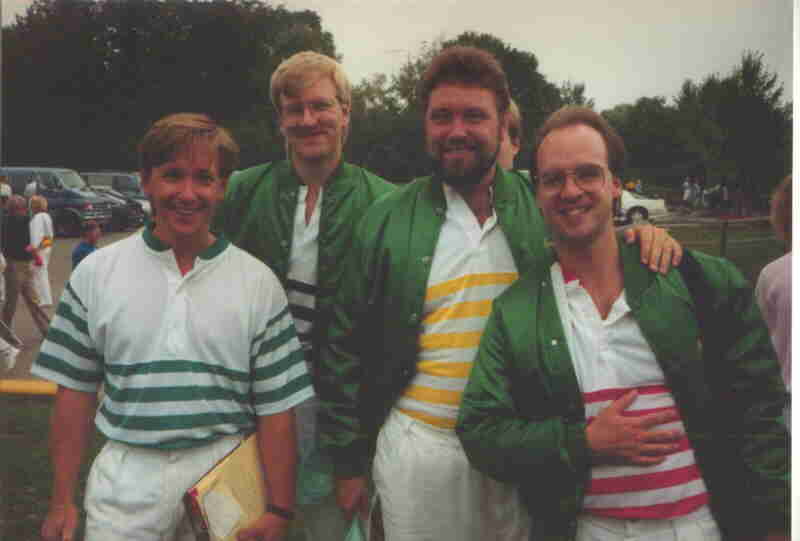 Just after performing at the annual
Harrisville, MI Harmony Weekend '90




.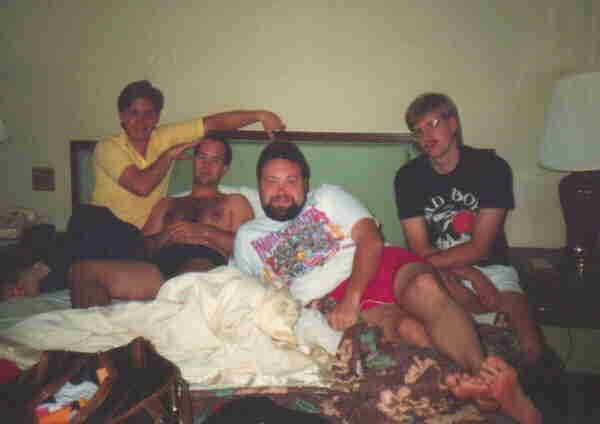 Some hotel room somewhere, takin it easy




.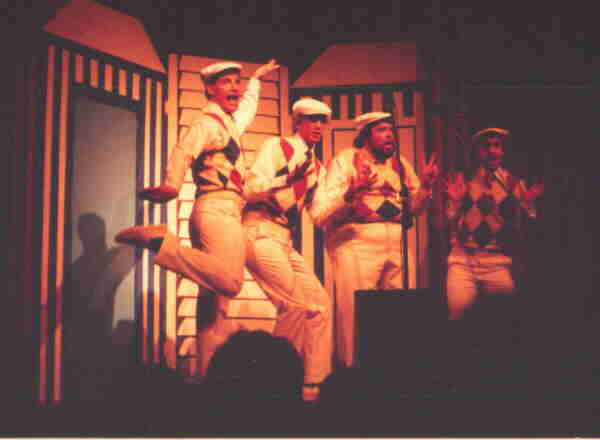 Windsor Ontario, Always lots of fun in Canada!
---

---

Stuff you don't really want to know, but we're too egotistical to put this together without it...

Old Stuff, but good stuff!!!

If you've kept
reading this far, mostly you're interested in this.

This is *really* self indulgent - but then, we wouldn't be us without it.

Other dross you're not really interested in, but there's some funny stuff, here.

Take a look!
.

* Links to their current Websites *
* Metropolis * Heaven Sown * Scott's Arrangements *
.