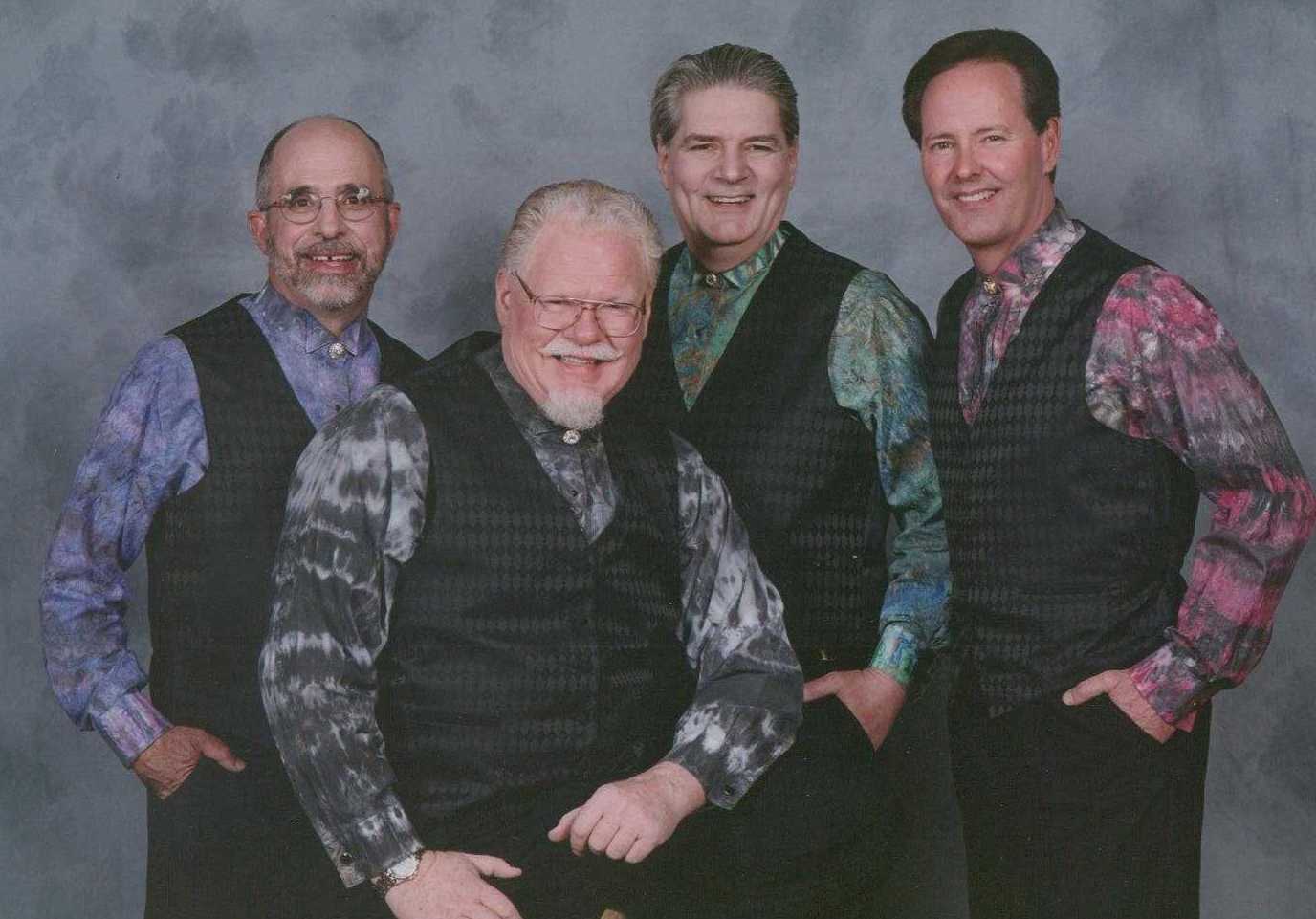 Welcome to our web site. Today's Special serves up music in the Barbershop style. We're a registered quartet with the Barbershop Quartet Society (previously known as S.P.E.B.S.Q.S.A.,Inc.) in the Pioneer District.

The quartet features (from the left) Joe DeSantis our baritone. Doug Joppie, our lead is seated. Next is Jack Day, bass, and Rev Graham, tenor.

The quartet has been together for five years, and we're working hard on improving our sound. All of our quartet members are active in the Detroit-Oakland Chapter's

Gentlemen Songsters Chorus.
Rev is the newest member of the quartet, but has a long history in Barbershop. Rev's dad, a chorus director and contest judge, would arrange the family around the table, after dinner, and teach each child their part. Rev is a professional actor and singer and does a lot of local TV ad work. He and his wife, Mary Lou, live in Royal Oak. They sing together in the Praise Quartet MARC Time and, from time to time, will sing with their children in the family quartet.
Our lead, Doug, has been the singing barbershop for 12+ years as both baritone and lead. Doug hails from Muskegon, MI and has been in the Metro Detroit area since 1986. Doug spends his days writing computer programs for DaimlerChrysler Corp. He lives in Southfield with his WONDERFUL and BEAUTIFUL wife Diane, and attends the Church of the Redeemer in Royal Oak. Doug has had some classical voice training, but prefers the close harmony of the barbershop style. The Joppies have sons Chris and Alex and daughter Jenny (who sings baritone with the Song of Atlanta Sweet Adelines Chorus in Atlanta, GA).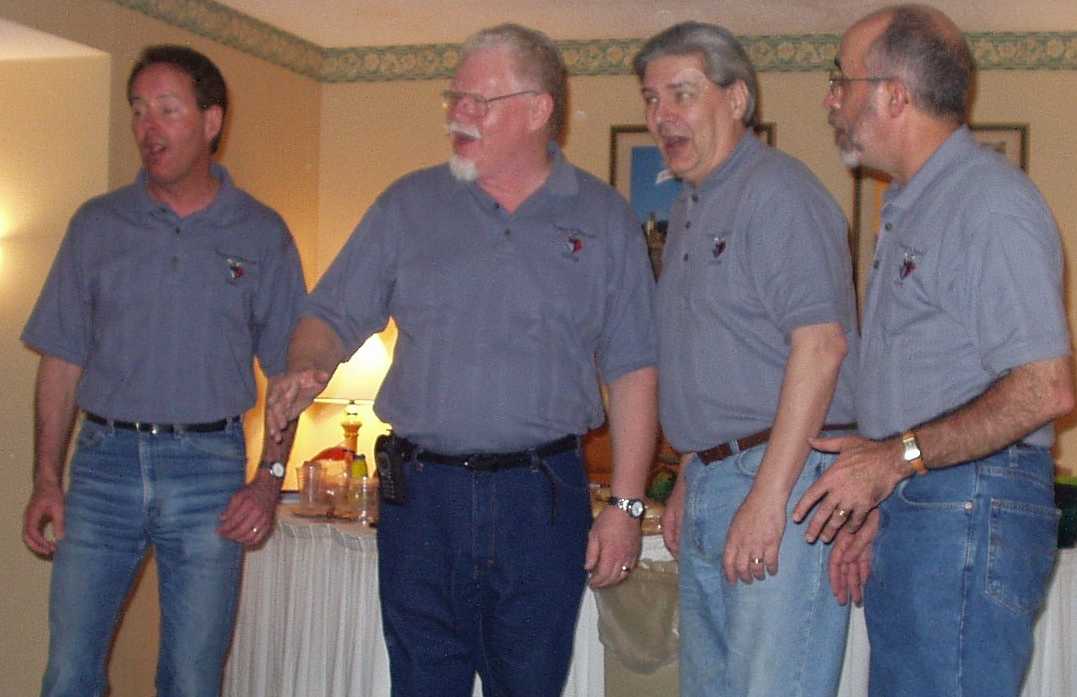 Our baritone, Joe comes from a long line of baritones who feel that what they sing is really the melody, and the other three guys have to harmonize with THEM. Because of that, he gets a lot of strange looks from Doug, Rev, and Jack, but he doesn't mind, because they can't possibly understand . . . Joe has been a stand-around-the-piano singer all his life, and discovered barbershopping seven years ago. His wife, Patsy, who admits to being mostly mostly tone deaf, is his biggest fan. He lives with Patsy in Pleasant Ridge, Michigan.
Bass singer Jack, when asked about singing, replys with a quote from a Harry Chapin song: "...Music was his life, it was not his livelihood. It made him feel so happy and it made him feel so good. He sang from his heart and he sang from his Soul; he did not know how well he sang, it just made him whole." He's been singing barbershop for four years. Jack and wife, Nanette, live in Royal Oak.
Contact Us
Contact Doug Joppie at (248) 569-8037 or Email Doug at