The Buzz Barbershop Quartet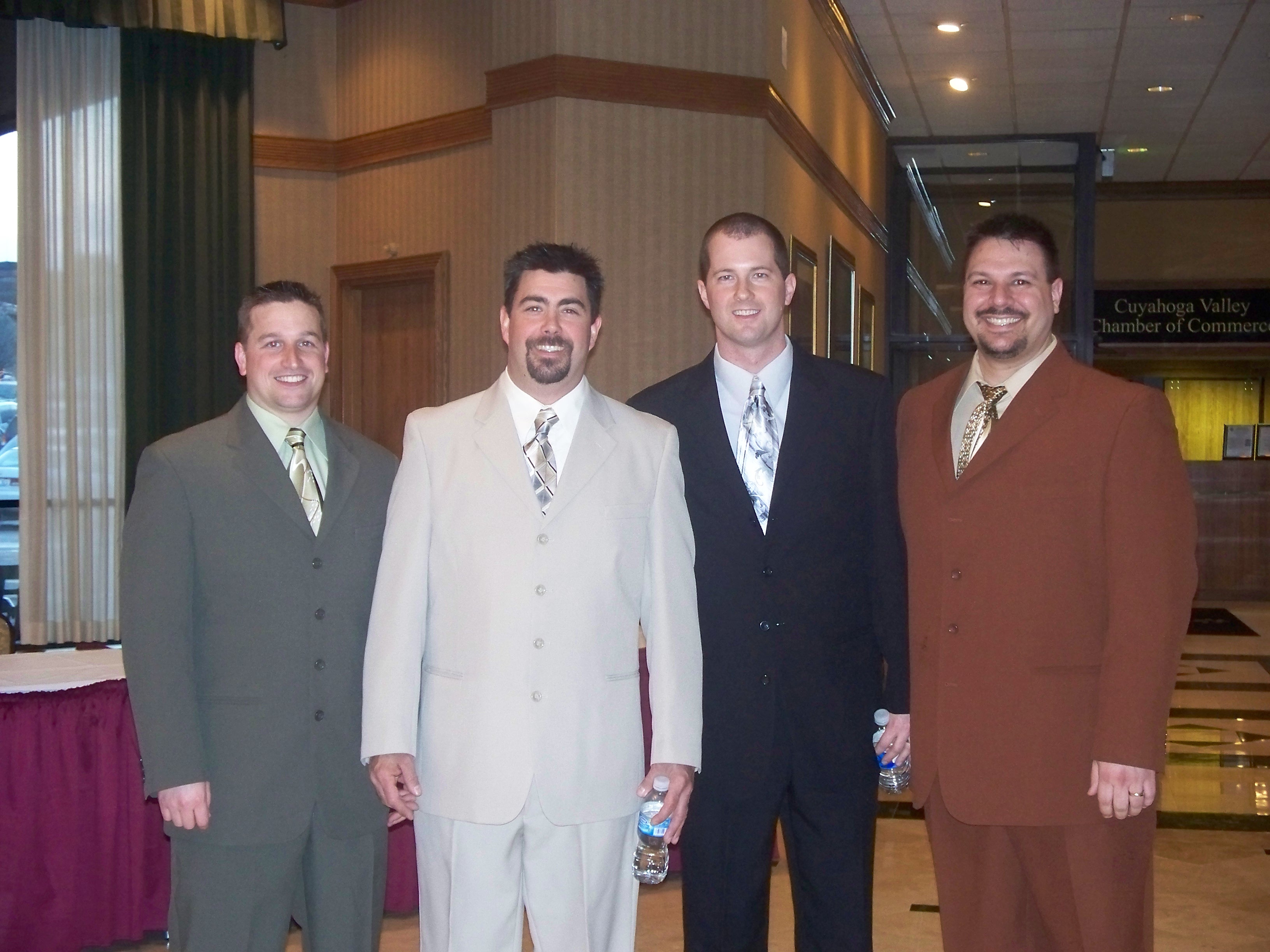 Just like many things in life, this quartet's origins stem from paths that have intersected several times over before eventually ending up in the same place. These four guys have built upon long-time friendships to form a group based on shared goals and love of having fun and creating music.
Jay Stricker sings the tenor part when he's not chasing after his 3 year old son, Jackson and 9 month old twin girls, Madison and Reese. Jay is an Engineer with First Solar, Inc. He and his wife Kati live in Holland, Ohio.
Jeff Brower is the lead, and his 4 month old son, Nathan and 19 month old daughter, Audrey keep him busy as well as his other two daughters Maia (10) and Serena (12). Jeff is also unemployed and seeking work. He was previously a machinist at Toledo Tool & Die, but now looking at a career change. He and his bride Stephanie live in Walbridge, Ohio.
Jon Granata is the baritone and has two daughters, MacKenzie and Maggie, that he shuffles to dance class, basketball practice, church activities, and a whole host of other extracurriculars. He and Heather, his wife, live in Lambertville, Michigan. Jon is an Electrician.
Aaron Avery the bass, and his wife Melissa live in Toledo and are expecting their first child in late October. Aaron is a financial advisor.
Now follow along carefully. Jeff and Jon are both second generation barbershoppers who were singing barbershop melody almost before they could speak. They sang together in the Seaway Commanders chorus for years. Aaron and Jay met at the University of Toledo, where they both sang in the Chorale and Men's Chorus. After college, Jay met Jeff and they sang together in a quartet. In the meantime, Aaron joined the Seaway Commanders, met Jon, and eventually those two sang together in several quartets through the years. Ultimately all their other quartets disbanded, and the guys formed The Buzz in the spring of 2007. As they continue their journey, they keep having fun, learning new music, competing, arguing over quartet outfits, and teaching Aaron how to change diapers.