Award Winning - Most Improved Chorus!
2015 District Fall Convention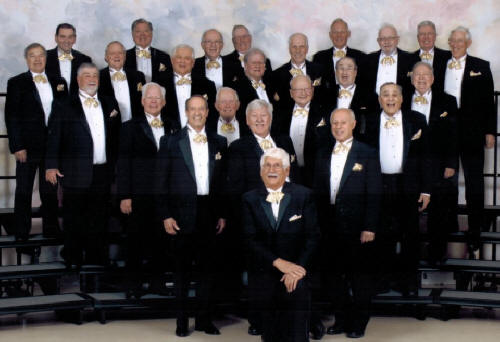 Click Here - And Enjoy The Harmony Experience!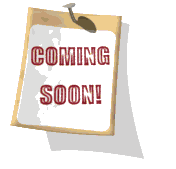 List of appearances and events
Mark Your Calendar Now!
March 28, 2018, Brookdale Assisted Living 6:30pm- Danvers, MA
April 11, 2018, Beverly Bash at ICC 6:30pm- Beverly, MA
April 20 & 21, 2018, Northeastern Region Chorus & Quartet Division Competition- Nashua, NH
May 19, 2018, Annual Show, "A Salute To The Beatles" 2:00pm- Danvers High School, MA
June14, 2018, Beverly Senior Center 10:00am- Beverly, MA
September 12, 2018, Brookdale Assisted Living 6:30pm- Danvers, MA
October 26 & 27, 2018, District Competition- Portland, ME

Northshoremen 2018 Annual Show Tickets
- Place your Orders with any Chorus Member
- Our 866 Phone#: 866-727-4988 or
- Online via PayPal (see below)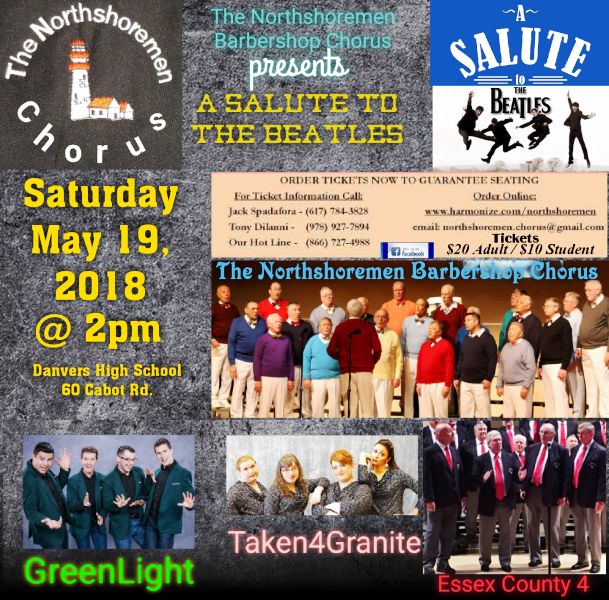 Click the Ad Image for more detail
- Online via PayPal - It's Simple! -
Ticket Purchases may be made by
selecting the Quantity of Tickets & "Add to Cart" button below.
Our convenient, secure payment system accepts Major Credit Cards, Bank Transfers, PayPal; and More . All payments are made securely and privately through PayPal, with no member of the Northshoremen Chorus having access to your private information.
Online ticket orders will be available at the Will Call Desk the day of the show.
[To purchase more tickets, please place an additional order - Thank you]

Help Support The Chorus!
If you like shopping on Amazon and... you like the Northshoremen Chorus - click on the AmazonSmile link below. Get the power of Amazon while supporting a great investment in your favorite entertaining group - all at no cost to you!
The difference is that when you shop on AmazonSmile, the Amazon Smile Foundation will donate 0.5% of the purchase price to the charitable non-profit organization of you choice,
The Northshoremen.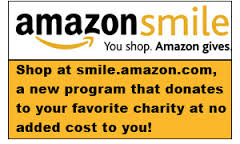 Here's How To Sign Up:
Go to: http://smile.amazon.com
Log in your Amazon account (or create one if required)
Search for "Beverly Barbershop"
Click on "Society For Preservation & Encourmt... Salem, MA"
Your account will then be associated with the chorus.
If you have any questions, please contact us toll free at:
(866) 727-4988
Thank you again for your support.