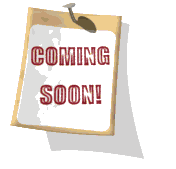 List of appearances and events
Mark Your Calendar Now!
November 5, 2014, Essex Park Nursing Center, 6:30 pm, Beverly, MA
November 15, 2014, Barnes & Noble Fundraiser, 3:00 - 5:00 pm - 210 Andover St., Peabody, MA (behind the North Shore Mall)
December 10, 2014, Brightview Assisted Living, 7:30 pm, Danvers, MA

Barnes & Noble Holiday Fundraiser
Free Performance!
Help Support The Chorus !
Click here for Bookfair Coupon/vouchers
Present the voucher at the register as you check out, and the chorus will receive a portion of the proceeds from your purchase made at any Barnes and Noble any time that day.
If you're not able to make it to a Barnes & Noble Bookstore that day, you can still support the Northshoremen. Just visit bn.com/bookfair and place your purchases Online From November 15th To The 20th by entering Bookfair ID # 11419447 at checkout.
Thank you.