My Harmony Ranch -- a private and personal look at our spot within the Ranch. If you are a member of this place or a member of our society, you already know about both, so this is our piece of heaven. Welcome, and to our friends and relatives, do come and visit for a weekend or a day - we have room and there's plenty of stuff to do here with our many friends.
Last year, and again this coming July, a Quartet event will be hosted at the Ranch and throughout the weekend, participants from many parts of the province will spend a day or a full weekend taking in the Ranch and all that it has to offer to us members. The event has many Barbershop singers trying different combinations through the day. A late afternoon contest and an evening show. We will be
Here (Video on the right), you will see the short walk from the last Circle towards the Woodshed - where singing can be heard from within. Inside, you will see a packed house enjoying a chorus singing one of the 6 songs they all learned for the quartetting event. This show was followed by even more singing into the wee hours. If you were there, you likely sang for hours that weekend. If you weren't, you'll likely wish you were there. So, have a look and listen to this short video sample. (More of that in the members area.) Enjoy your visit!
If you have any questions about this site, please email to

and identify your affiliation and we will be happy to answer any of your concerns or suggestions.
Hope you enjoy your visit!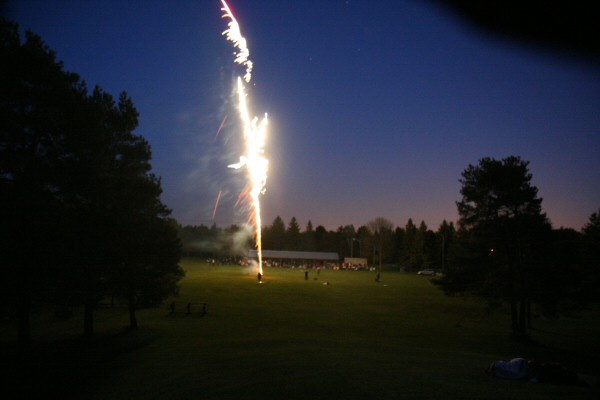 Soon, we'll enjoy Vicky's Birthday (Victoria Day) with a fireworks display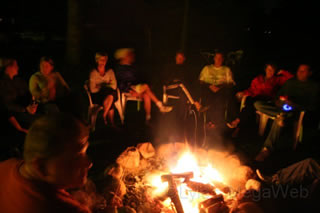 Likely, we'll be visiting campfires and having a song or two