Group Bio
Lady & The Tramp routinely perform our high-energy "oldies review" to sold-out audiences throughout the DFW Metroplex.
Bruce and Joellen have been invited to sing at many prominent venues in the DFW Metroplex, including:

The Meyerson,
The Dallas Convention Center, Adams Mark Convention Center,
The Ball Park in Arlington,
Texas Motor Speedway,
The Dallas Arboretum,
The Gaylord Texan,
Southfork Ranch,
The Eisemann Center,
Tarrant County MasterWorks Concert Series
and most of the area's major hotels, restaurants and country clubs.

Lady & The Tramp would love to share our unique brand of entertainment with you! Call or email today!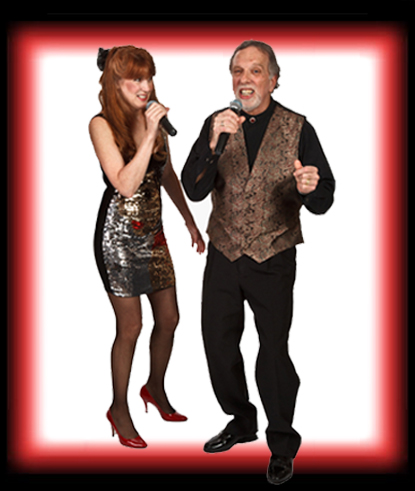 Group History
Dec. 2002 - Bruce Smith formed a contemporary vocal quartet called Lady & The Tramps. Joining Bruce was Gary Applegate, Shawn Qualls and Judy Hudson.
May 2004 - Barbara Herteg (replacing Shawn) joined with Bruce, Gary and Judy. The quartet was renamed Guys & Dolls.
Jan. 2007 - Ann Grannan (replacing Judy) joined Bruce, Gary & Barbara.
Oct. 2010 - Guys & Dolls downsized to a trio. Joellen Long joined with Bruce & Gary.
Sep. 2013 - Ann Grannan rejoined the trio (replacing Joellen) with Bruce & Gary.
Nov. 2015 - The group downsized to a duo with Bruce Smith and Joellen Long. The brand was changed to Guys & Dolls Entertainment with the duo performing as Lady & The Tramp, going full circle to the original name.
Today, Bruce and Joellen continue to savor every moment of Guys & Dolls Entertainment and Lady & The Tramp's musical journey.