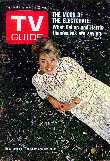 This half-hour talent show ran from 1968 to 1970 and featured college-age acts. It was hosted first by Dennis James and later by Rich Little and Arthur Godfrey.
In this session, the judges are Mickey Manners, Tammy Grimes and Bill Bixby. Adam West (TV's Batman) is the guest presenter and announces the Dapper Dans as the winners at the end of the program. The Dapper Dans (Don Lindstrom - tenor, Mahlon Schanzenbach - lead, Doug Strawn - baritone, Mike Gallup - bass) are the first act on the show, singing Mahlon's arrangement of "Mame," orchestrated and accompanied by Ivan Ditmars and His Orchestra.
At the time, all of the men attended college or were teaching at college while performing at Disneyland during the summer, weekends and holidays. The quartet did a wonderful job on the show, including their energetic choreographed routine.
In addition to the Dapper Dans (representing California State at Long Beach,) the other competitors were folk singer Sue Eldred (American Musical and Dramatic Academy of New York,) trumpeter Daniel Donahoe (Carnegie Institute) and pop singer Charlene Piasecki (Marquette University,) all vying for the $1000 first prize.
The Dapper Dans were brought back on a later episode on December 27, 1968 to compete in the semi-finals, but finished in second place on that show. The judges on that show included Rose Marie, Ryan O'Neal and Leigh Taylor-Young. The guest presenter was Walter Matthau. The other talent on the show was singer Al Wiggins (the winner, singing "Satin Doll") singer Maggie Harris and the North Door Singers. We have not yet located images of that episode.