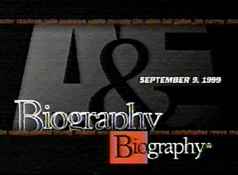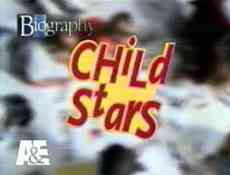 A & E Biography – Child Stars: The Osmonds
Airdate: September 9, 1999 (The Arts and Entertainment Cable Network)
Host: Harry Smith
This comprehensive hour-long program profiled the Osmond Brothers from their humble beginnings as a barbershop quartet of boys to their present status as household names in the entertainment field.
Among many recollections, it describes the fateful day when their audition for The Lawrence Welk Show was cancelled and their parents took them to Disneyland to cheer the boys up. That day the boys were brought to the attention of Disneyland entertainment managers by the Dapper Dans. The men had started an impromptu performance (the boys did a song, then the Dappers, then the boys, etc.) with the youngsters on Main Street after noticing their matching outfits.
In actuality, Dapper Dan baritone Fred Frank had been in contact with the Osmond's coach Val Hicks and had arranged a meeting at Disneyland with the Dapper Dans and the Osmond Brothers quartet. Val was hoping that the Dapper Dans could help the Osmonds meet the Disneyland managers. The Osmonds showed up early, then did a give-and-take performance with the Dapper Dans and were well received by the audience. T.J. Marker then took the boys up to Disneyland Entertainment Director Tommy Walker's office in City Hall. Walt Disney happened to be in the park that day, came and saw the Osmonds, and as they say, the rest is history.
In this edition of A & E Biography, the Dapper Dans are seen in Osmond family home movie footage taken at Disneyland. This is the same footage that was seen a few weeks earlier on television in Behind the Music, a program on VH-1 devoted to Donny and Marie Osmond's stellar careers.